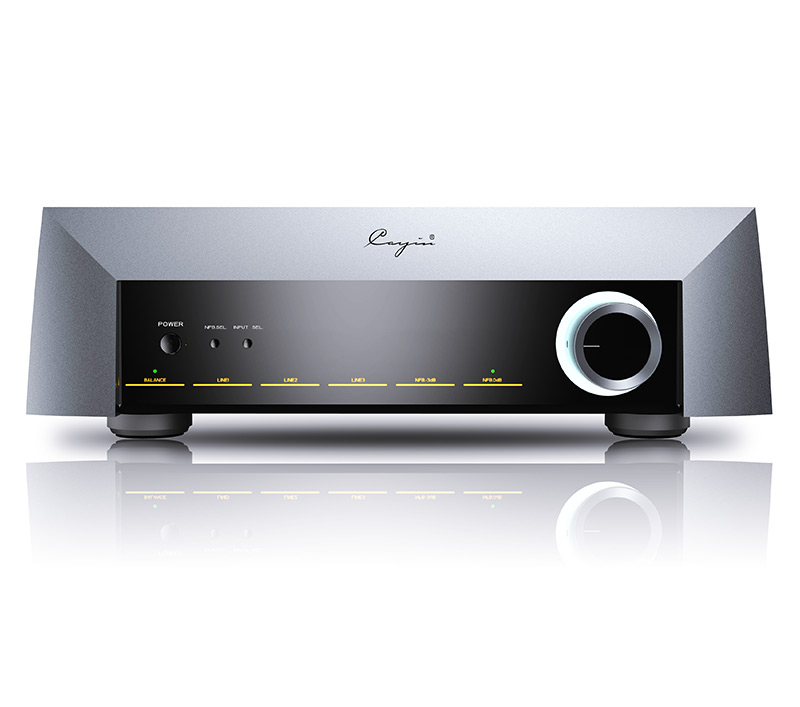 The elegant design is like the opera theatre style.
EI output transformer with wide bandwidth is applied.
Two pieces 6SN7 has been used for voltage amplification.
Russian Sovtek 5AR4 tube rectifier, EH6V6GT tube for high voltage regulation, and Choke input circuitry are used to clear up all external disturbance and provide clean power supply.
Japanese Takman Carbon Film Audio grade resistors are applied to support exquisite sound.
Multicap and SCR Capacitors have been used in the amplifier.
The professional XLR socket can transfer the music signal as balance signal to avoid the external disturbance.
Aluminous remote control is applied.