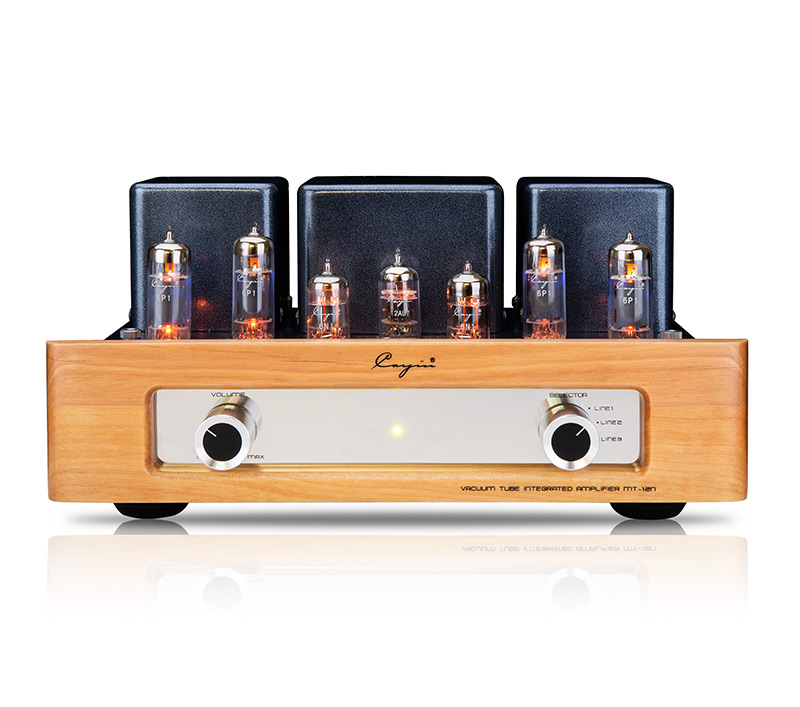 Tube amplifier hand-made construction with the finest point-to-point wiring.
Two EI output transformers with wide bandwidth are applied.
Specially designed toroid transformer for power supply.
One piece of 12AU7 and two pieces of 6N1 are used in the Preamplifier stage: 12AU7 for voltage amplification and 6N1 for drive amplification.
Four EL84EH tubes are used for AB1 push-pull amplification.
High-quality Japanese ALPS potentiometer.
Equipped with easily-installed tube cover for protection.