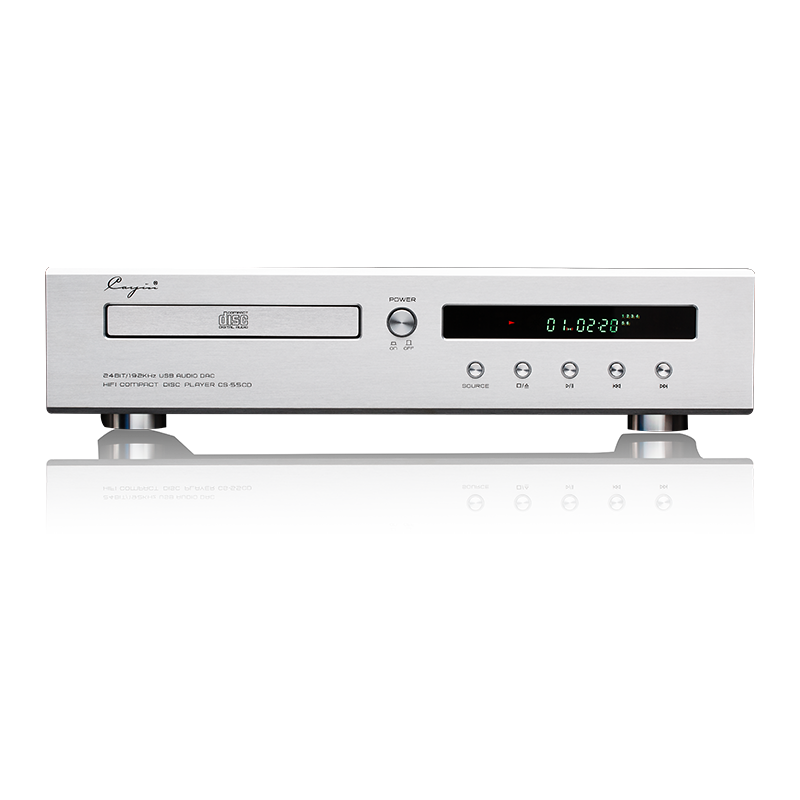 Outstanding USB audio technology utilizes high speed USB 2.0 receiving and decoding 32bit/384kHz high resolution digital signals.
Texas Instruments PCM5101 DAC chipset for high-quality D/A conversion.
12AU7 tube analog output circuit.
High-quality audio operational amplifier circuit.
Optical and coaxial digital output interface.
High quality low magnetic leakage Toroid power transformer.
VFD dynamic display.
Heavy duty chassis with thick aluminum front plate.
Full IR Remote control: Selectable between plastic version and aluminum version. Aluminum version of remote control can also control the matched Amplifier.
USB input optional. You can choose to pre-install USB input or not to install the USB input.
Available front finish: Silver and Black.