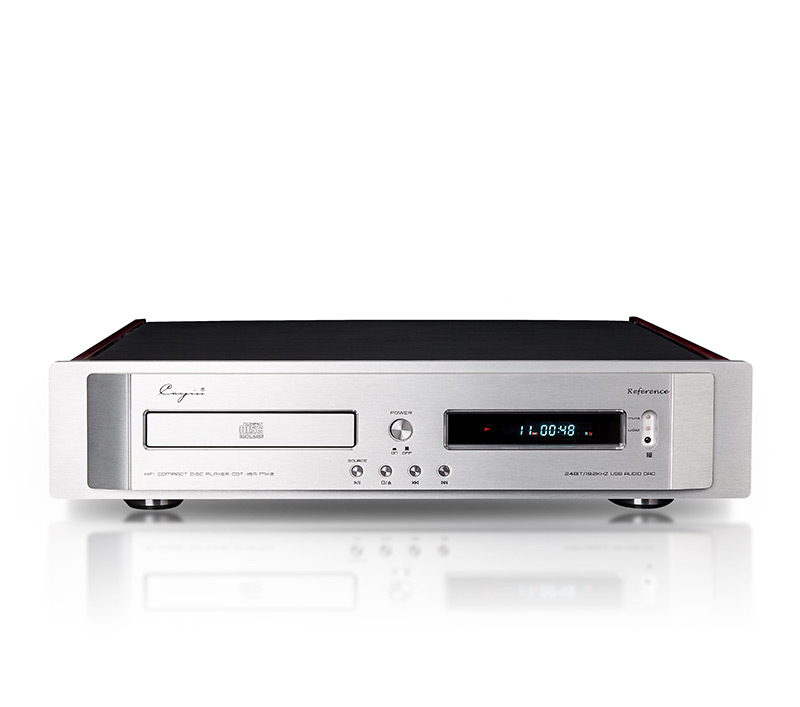 Double aluminum panels, VFD dynamic display, luxurious and elegant styling.
Used by the U.S. company BB PCM1792 chip digital filtering and D / A conversion.
Low-pass filter circuit using National Semiconductor LME49710 audio op amp dedicated.
Analog audio outputs using two separate tubes or transistors tune the sound circuit, tube output circuit using U.S. production Amperex JAN 6922,
transistor output circuit selected carefully selected and paired with high-grade capacitors FET.
Optical and coaxial digital signal output.
Machine developed specifically for the use of low magnetic leakage, high efficiency toroidal power transformer.
Built-in high fidelity USB DAC, using USB2.0 high-speed interface, support for asynchronous clock, digital audio up to 24bit/192kHz.
Common functions with SP-13G-type remote control, remote control of the company while the power amplifier.